As we dive deeper into 2023, homeowners are seeking bathroom makeover ideas that transform their everyday spaces into relaxing, spa-like retreats. With an emphasis on comfort, luxury, and well-being, you can create a sanctuary that elevates your daily routine. In this blog post, we'll share some inspiring bathroom makeover ideas to help you design the ultimate home spa experience.
1. Freestanding Bathtubs
A freestanding bathtub serves as a luxurious focal point in your bathroom, offering both visual appeal and ultimate relaxation. Choose from various styles, such as traditional clawfoot, modern oval, or Japanese soaking tubs, to create a comfortable and inviting space for unwinding after a long day.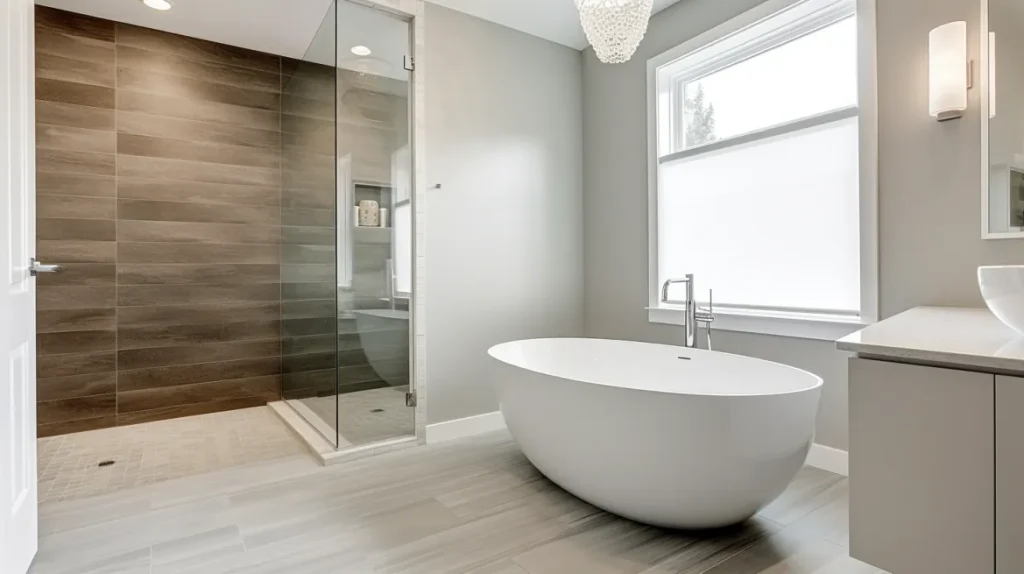 2. Rainfall Showerheads
Upgrade your shower experience with a rainfall showerhead that mimics the soothing sensation of natural rain. These showerheads come in various styles and sizes, including wall-mounted or ceiling-mounted options, allowing you to customize the design to fit your bathroom layout and personal preferences.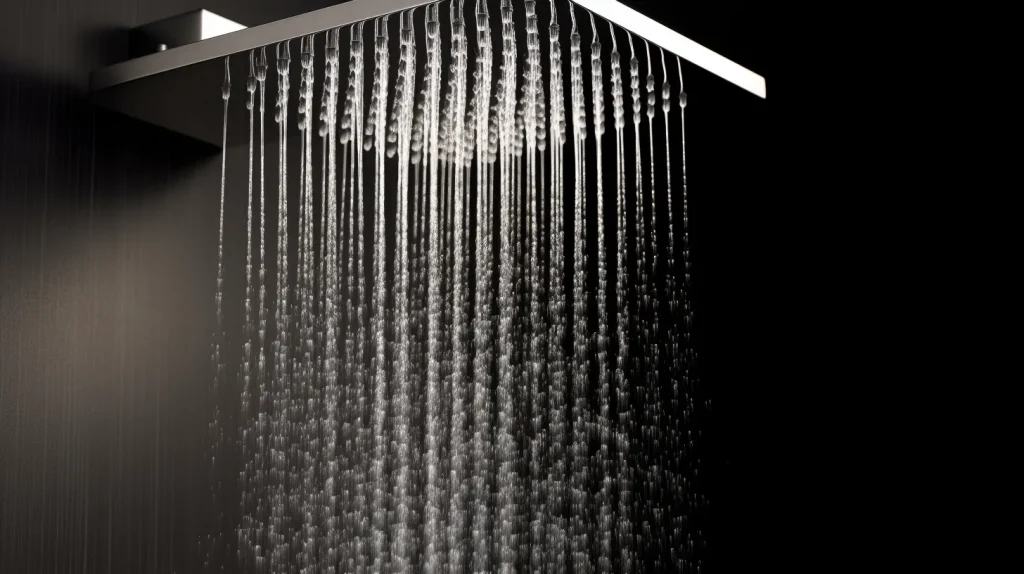 3. Heated Floors
Heated bathroom floors are a luxurious touch that adds an extra level of comfort and warmth to your home spa retreat. Radiant floor heating systems provide consistent heat across the entire bathroom floor, making cold tiles a thing of the past. This feature is especially appreciated during colder months or early mornings.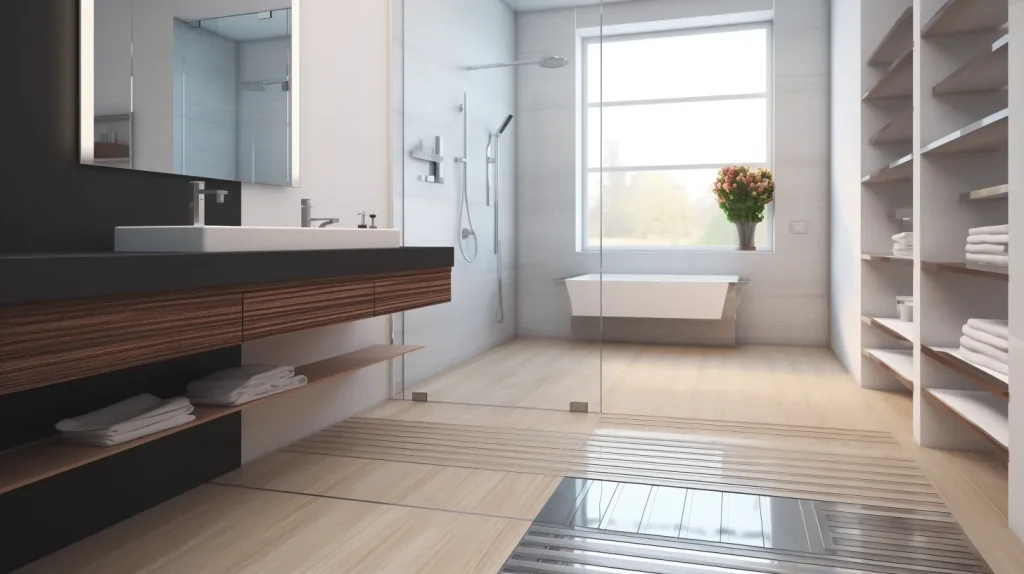 4. Natural Elements
Incorporate natural elements such as wood, stone, or plants to create a serene and calming atmosphere in your bathroom. Wooden accents, such as a teak shower bench or bamboo bath mat, can add warmth and texture to your space. Stone elements, like a river rock shower floor or a granite vanity top, bring an organic touch and a sense of luxury.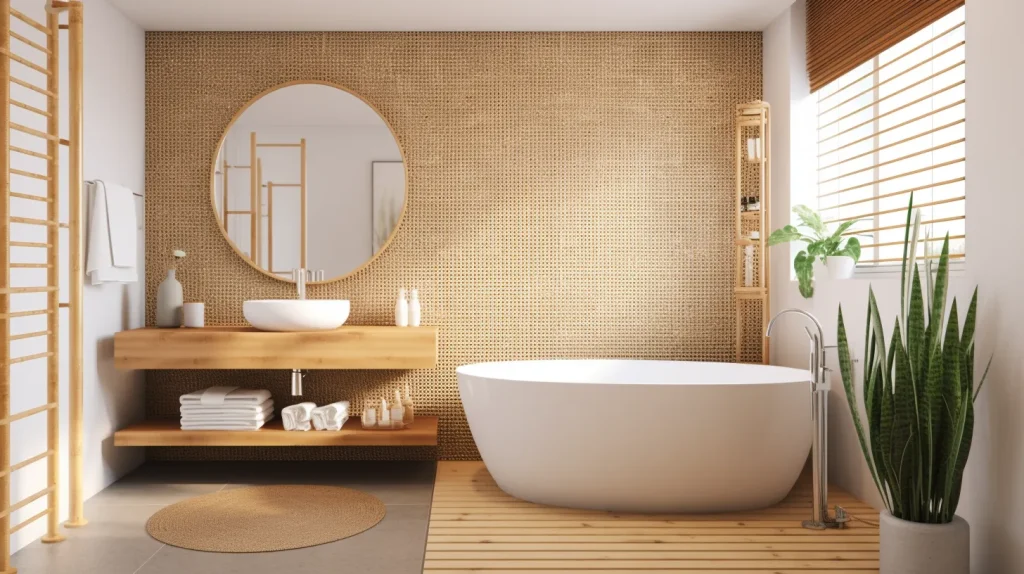 5. Soft Lighting
Create a relaxing ambiance in your bathroom with the right lighting. Opt for dimmable lights or install a variety of light sources, such as wall sconces, pendant lights, and recessed lights. Consider adding LED candles or a small Himalayan salt lamp for a soothing, spa-like glow.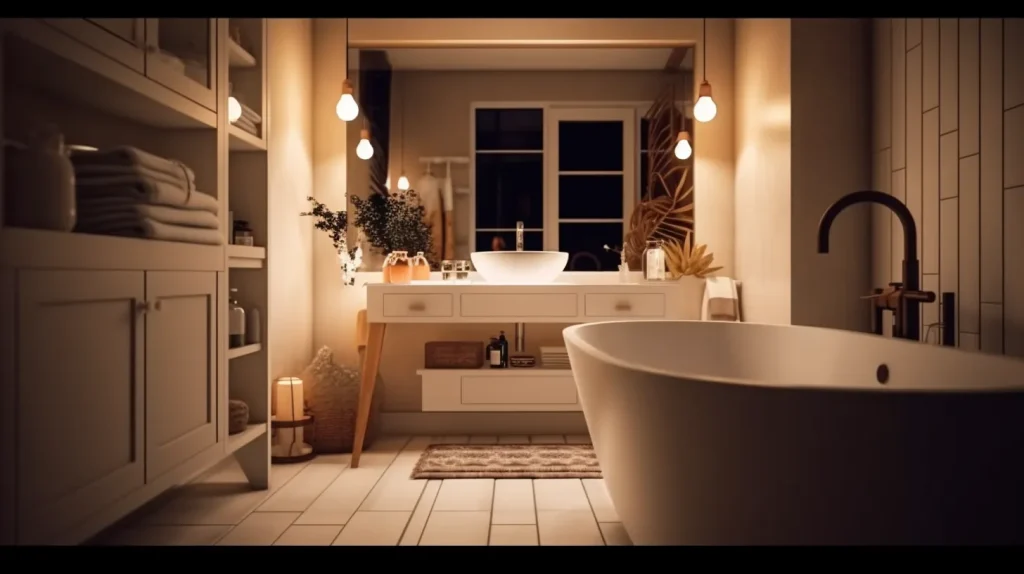 6. Spa Accessories
Complete your bathroom makeover by incorporating spa-inspired accessories. Soft, plush towels, a cozy bathrobe, and comfortable slippers can make your home spa experience even more enjoyable. Additionally, invest in high-quality bath products, such as essential oils, bath salts, and natural body scrubs, to enhance your relaxation and self-care rituals.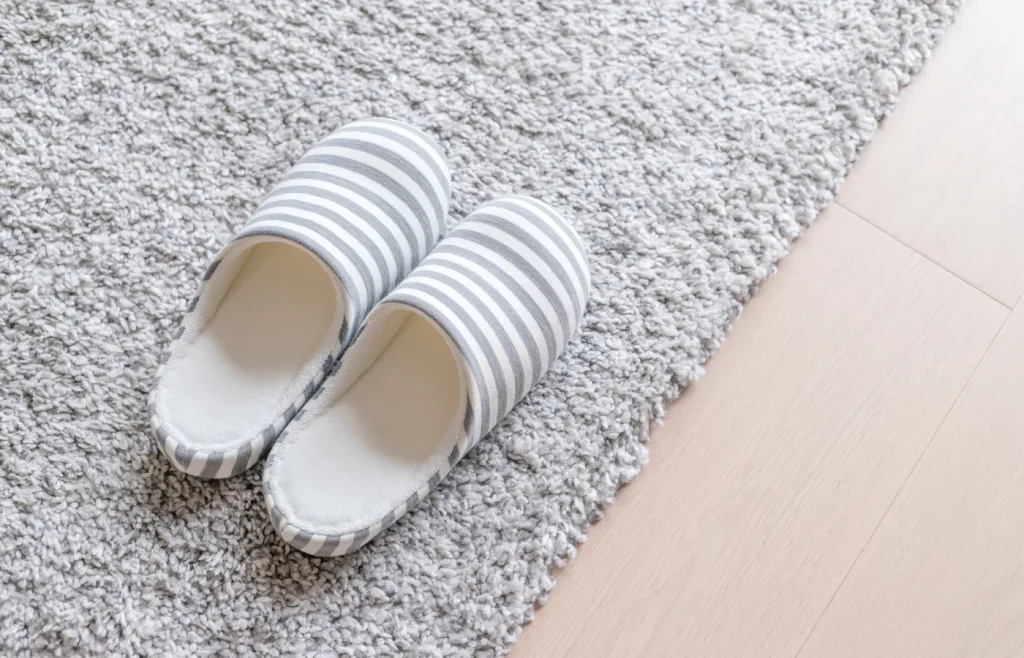 Final Thoughts
With these bathroom makeover ideas, you can create a luxurious and calming home spa retreat that elevates your daily routine in 2023. By focusing on elements such as freestanding bathtubs, rainfall showerheads, heated floors, and natural materials, you can design a space that promotes relaxation and well-being.